The Rainbow Fish
Mermaid Theatre of Nova Scotia
September 28, 2019 - 3pm
An original stage adaptation of Marcus Pfister's award-winning colourful story, The Rainbow Fish, and its companion tales, Rainbow Fish Discovers the Deep Sea and Opposites, this delightful production tells the tale of a lonely fish who doesn't want to share his most prized possession – his magnificent shiny scales.
After taking the advice of a clever octopus, the fish begins to give away his much envied scales. Along the way, he finds courage to explore the great unknown deep sea, discovering a new world with wonderful sights and sounds and friendly creatures of all shapes, sizes, and colors.
The story, brought to life through innovative puppetry, striking scenic effects, and evocative original music, will enchant even the youngest child as themes of opposites, friendship, responsible decision making, and relationship skills are examined.
"The Mermaid Theatre puppeteers have truly mastered their puppets. If you're interested in a stunning visual performance, this is certainly a show you'll want to see." – Jasmine Roy, St. Albert Today
October 27, 2019 - 4pm
Kick off your Halloween festivities with JUNO and WCMA award-winning internationally acclaimed children's entertainer Norman Foote, accompanied by local children's choirs, as he encourages you to believe in yourself and celebrate your own voice.
Along the way, there will be plenty of outrageous props, wacky humour, clever hooks, witty wordplay, engaging stories, and side-splitting comedy. You may even catch an angel singing with some ghosts and zombies…and a colorful animated wall of costumed howlers!
Get ready…set…HOWL!
The festive fun continues after the show! Head out to Memorial Peace Park after the concert for fireworks at 7:30pm with the City of Maple Ridge.
A Christmas Carol
DuffleBag Theatre
November 30, 2019 - 2pm
Experience a holiday classic with a twist in this witty and hilarious fun for all ages take on the iconic Charles Dickens Yuletide seasonal story of penny-pincher miser Ebenezer Scrooge.
There will be plenty of laughs, spontaneous improv, and even a little audience participation, as you journey with Scrooge, and the ghosts of Christmas past, present, and future, as he learns the true meaning of the season.
Come expecting the unexpected and you won't be disappointed!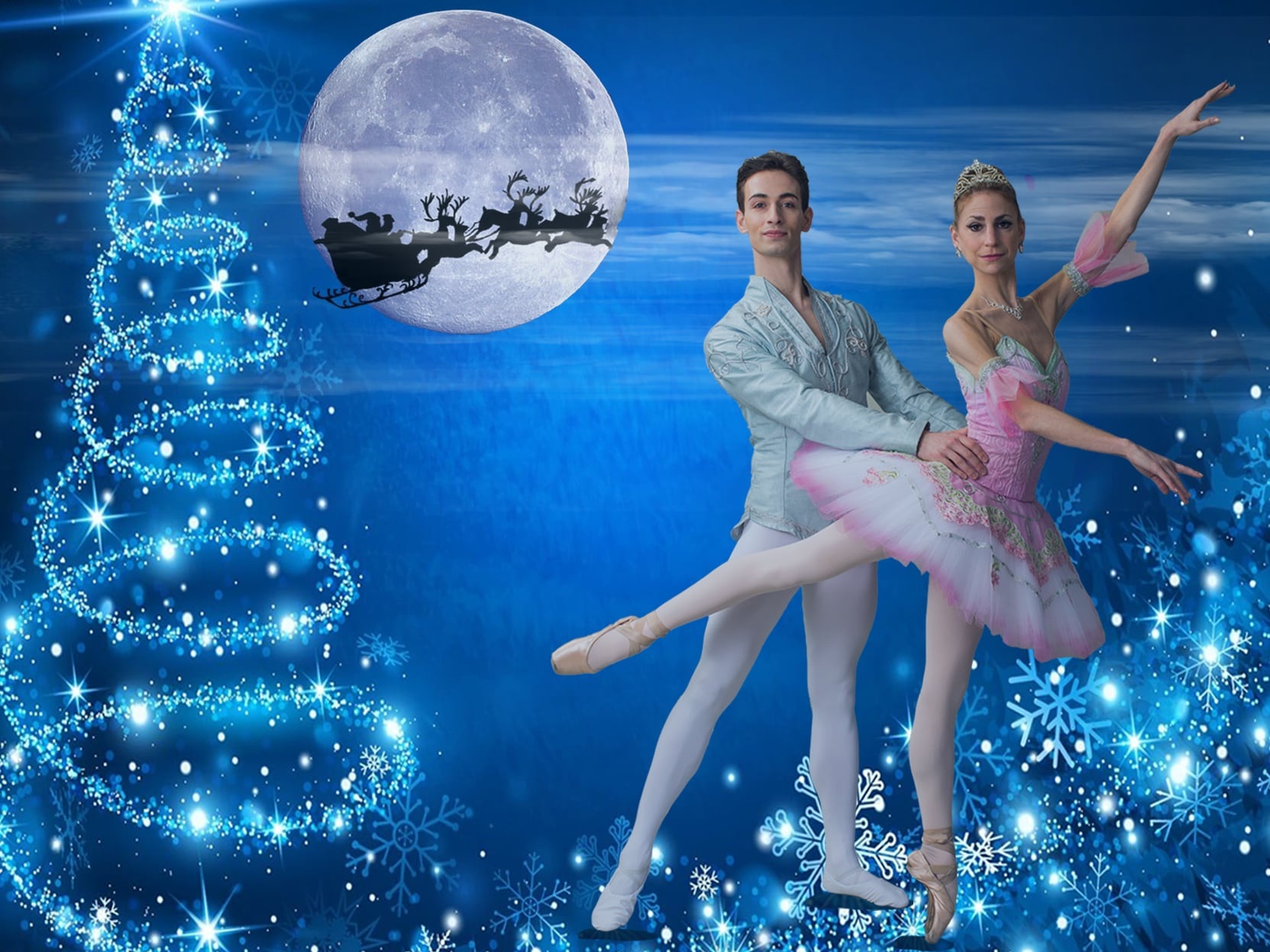 THE NUTCRACKER
BALLET VICTORIA
December 7, 2019 - 8pm
Be transported by this beloved Christmas tradition with a unique and fresh twist as mischievous Clara liberates magical dolls, mice, soldiers, and sugar plum fairies who spiral to soaring music, and bring to life the story of the Nutcracker. Ballet Victoria'sbeautifully professional production is a holiday tradition to be enjoyed by all generations.
"The endearing holiday classic fine-tuned into a sweet adventure the whole family will love! All the characters we know and love, all of Tchaikovsky's magical melodies, plus so many new surprises add up to holiday magic!" - Patron review
ANNE OF GREEN GABLES - THE BALLET ™️
BALLET JÖRGEN
February 12, 2020 - 7:30pm
Anne of Green Gables – The Ballet™ is a playful, colourful and evocative production that transports audiences to early 20th century Atlantic Canada.
Based on the beloved Canadian novel by Lucy Maud Montgomery, Anne of Green Gables – The Ballet™ follows the adventures of red haired Anne Shirley, a highly imaginative, eager to please, and at time dramatic orphan girl sent to live on a farm in the fictional town of Avonlea, Prince Edward Island.
Set to a full-sized symphonic ballet score arranged from Anne of Green Gables – The Musical@, (composed by Norman Campbell, orchestration by Alexander Levkovich), with original choreography by Bengt Jörgen, this performance will charm the imaginations of all ages.
Greg Kennedy
innovative Juggler
February 9 , 2020 - 3pm
What do you get when you combine the principals of geometry and physics, ground-breaking work, and original apparatus? You get Innovative Juggler – a combination of high-energy juggling, clean comedy, and unique performance pieces – performed by breathtaking juggler, trained engineer, and Cirque du Soleil alumni Greg Kennedy.
Kennedy is renowned for his many original contributions to juggling as an art form and is highly respected for his award-winning creativity.
"I have no words to describe how amazing his show was. Children were totally mesmerized. He used principles of geometry and physics to create such optical extravaganza." — Khalsa School, Surrey, BC