Leahy
Opening Night Performance
September 21, 2019 - 8pm
Three-time JUNO award winners, Leahy is known world-wide as one of Canada's most highly-regarded musical treasures.
Having defined a uniquely Canadian music genre, and after three albums, three PBS Specials, an Academy Award-winning documentary, and international tours, Leahy builds on their traditional progressive folk-roots foundation with a new feast of Celtic-inspired pulse-raising rhythms, compelling storytelling and infectious melodies, and exuberant dancing.
Full of energy, rich sound, poignant songs, fiery instrumentals and percussive step-dancing, an evening with Leahy is unmatched and unforgettable.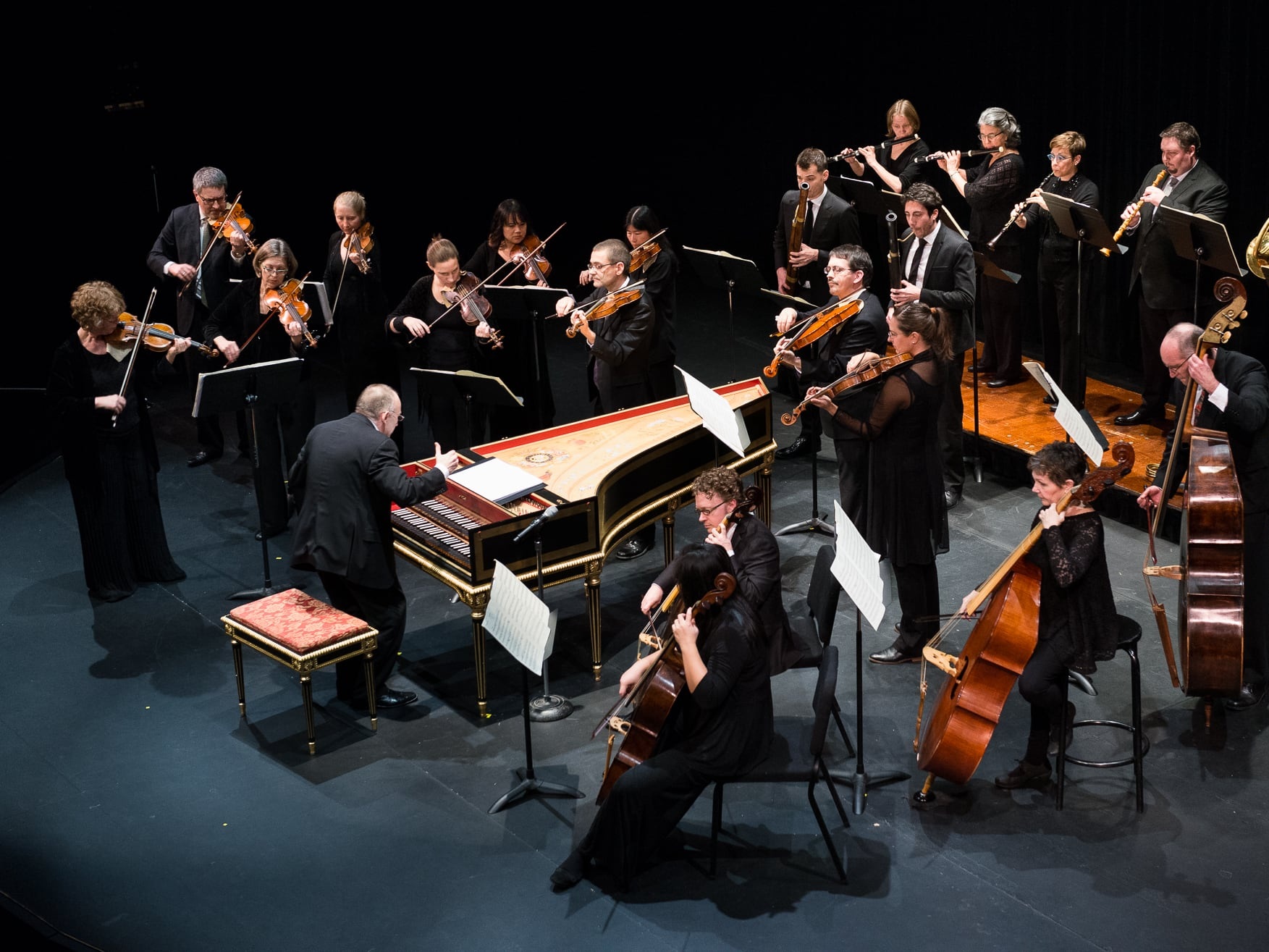 HANDEL'S MESSIAH - AN ORATORIO BY GEORGE FRIDERIC HANDEL
EARLY MUSIC VANCOUVER. PACIFIC BAROQUE ORCHESTRA, VANCOUVER CANTATA SINGERS
December 1, 2019 - 3pm
Ivars Taurins, conductor and music director
Joanne Lunn, soprano; Krisztina Szabó, mezzo soprano; Thomas Hobbs, tenor; Peter Harvey, baritone
Early Music Vancouver - Matthew White, Executive and Artistic Director
Pacific Baroque Orchestra - Alexander Weimann, Artistic Director
Vancouver Cantata Singers - Paula Kremer, Director
In one of only three professional performances in the Lower Mainland this season, one of the most monumental and inspirational musical works of all time fills The ACT Arts Centre stage.
Written in an astonishing 24 days in 1741, Messiah sets text from the King James Bible and other sacred works, beginning with the prophecies of the birth of Christ to the Resurrection, in sublime music written for an orchestra, chorus, and four vocal soloists, including the powerful and joyous Hallelujah Chorus.
Conductor Ivars Taurins, music director of the JUNO Award-winning Tafelmusik Chamber Choir, leads a 20-piece professional orchestra, 40-member chorus and an internationally-recognized quartet of soloists in this inspirational and glorious event, in an historically-informed performance of this seasonal favourite. Listeners of all beliefs will be moved by Handel's monumental artistic achievement.
"To God alone the glory,"- G.F. Handel's original dedication of Messiah
Join the performers and enhance your experience with a pre-concert discussion from the stage at 2 pm.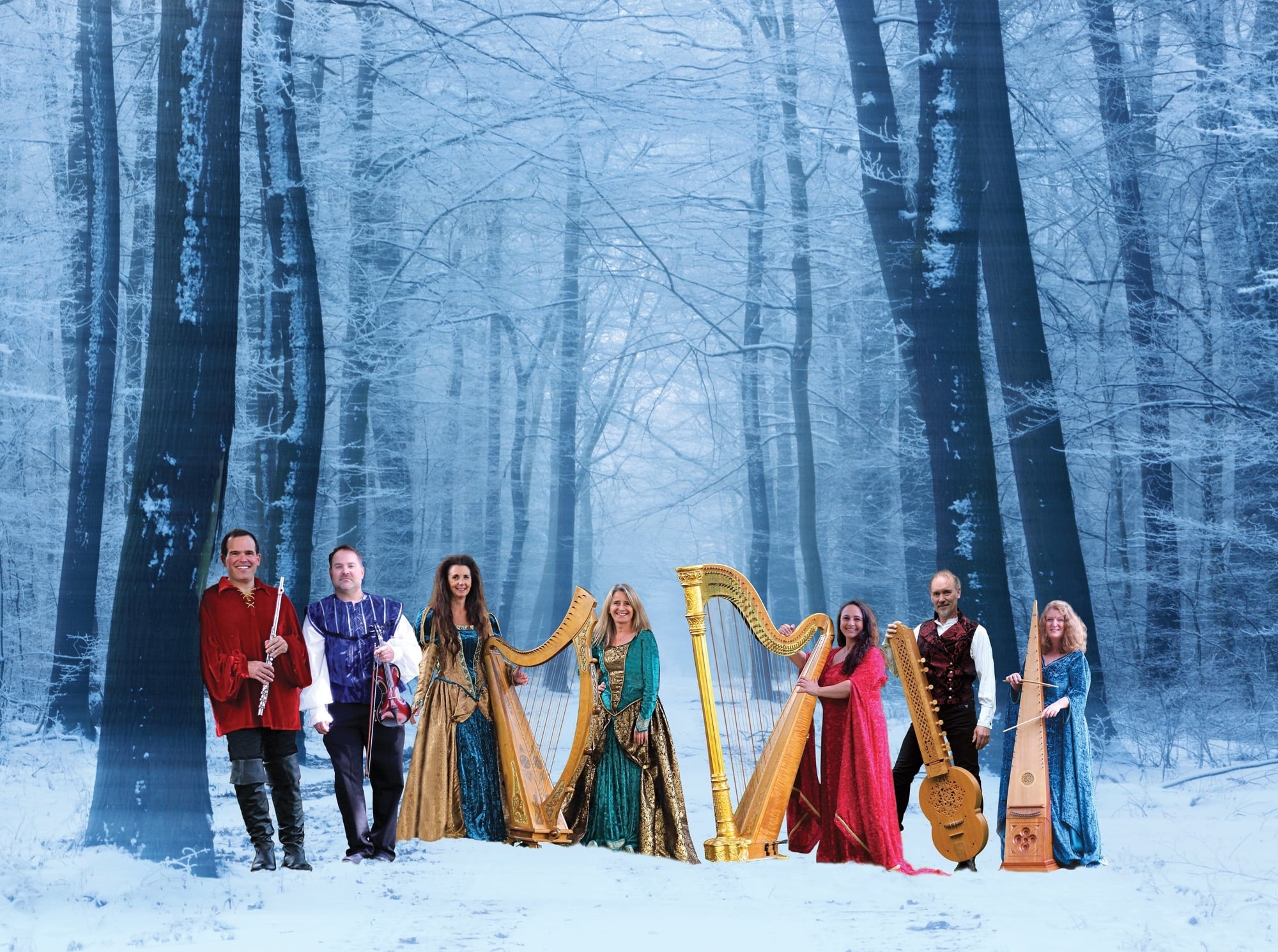 December 15, 2019, 3pm & 7pm
One of the Lower Mainland's most beloved holiday concerts, Winter Harp takes you on a magical journey you will never forget.
Join this world-class ensemble of singers, harps, flute, violin, medieval instruments and percussion for a concert of heartwarming carols and stories in celebration of Christmas. The musicians, in rich medieval attire, perform on a stage set with magnificent backdrops of cathedral and snow that will whisk you to a land of pure magic.
For 25 years, tens of thousands of people have made Winter Harptheir annual tradition. Winter Harp….. Christmas begins here.
"...an enrapturing event that plucks at your heart strings." -- The Province
Canadian Musical Icons: An evening with Shari Ulrich and Bill Henderson
January 25, 2020 - 8pm
In an event celebrating the artistry of some Canada's finest and best-loved songwriters and performers, multiple JUNO-award winner Shari Ulrich joins fellow musical superstar Bill Henderson for an evening of originals, much-loved hits, and newly-penned songs.
Joined by their respective daughters - Bill's daughters, singers Saffron and Camille Henderson and Shari's daughter, Julia Graff on violin, mandolin & vocals - as well as iconic West Coast rock and jazz musician Claire Lawrence on saxophone and flute and Vancouver's premier roots rhythm section - Geoff Hicks, drums and Rob Becker, bass - this is a 'family celebration' of national musical treasures not to be missed by any music lover.
"I jump at any chance to share a stage with Bill - one of my favourite humans and musicians! And the fact that we can surround ourselves with our talented daughters and favourite players (particularly Claire Lawrence who remains a huge part of both of our musical lives) is going to make it a brilliantly special evening for all." – Shari Ulrich
February 21, 2020 - 8pm
Soulsha is a funk-inspired party combining tradition in a multi-cultural melting pot for a sound that is fun but deep, fresh but familiar, immigrant and yet deeply North American.
This highly-energetic group brings together some of Boston's top musicians in Scottish, West African, and funk music to create a sound you won't find anywhere else on the planet, a sound that reminds us we're all in this together.
Soulful call and response singing, masterful improvisation, traditional Senegalese and Scottish dancing, soaring bagpipe melodies, intricate rhythms, and New Orleans-infused horn lines come together to make every Soulsha show an unforgettable live experience.
"Sure to turn anyone into a dancer. …vibrant and never repetitive. …Soulsha is truly unlike any other jazz or Celtic band out there." — Kathryn Leeber, The Noise Boston
A TRIBUTE TO YEHUDI MENUHIN
Jonathan Crow, violin
Philip Chiu, piano
April 25, 2020 - 3pm
Toronto Symphony Orchestra Concertmaster and BC-born violinist Jonathan Crow and his recital partner, pianist Philip Chiu, present a powerful and moving tribute to one of the legendary superstar violinists of the 20th century and internationally-renowned humanitarian, Yehudi Menuhin (1916 – 1999).
Menuhin filled concert halls around the world for decades. During WWII, he gave an astonishing 500 concerts for wounded servicemen, Allied troops, relief organizations, and at liberated concentration camps, risking his own life on many occasions to bring joy and hope to others through music.
In this very personal concert, Crow and Chiu perform some of the pieces that Menuhin brought to wartime Europe, including Beethoven's Violin Sonata No. 9 in A Major, Op. 47 (Kreutzer Sonata), Corelli's La Folia, Ravel's fiery Tzigane and showpieces of Fritz Kreisler. Menuhin himself was the conductor when Jonathan made his concerto debut with Victoria Symphony Orchestra.
"Both pieces show off everything a violinist can do, and both Crow and Chiu did so with pose and polish."- MUSICAL TORONTO
Jens Lindemann's brassfire
Season Closing Performance
May 17, 2020 - 3pm
Internationally-recognized virtuoso and multiple Juno and Grammy nominee, trumpeter Jens Lindemann returns to The ACT Arts Centre joined by a four-piece ensemble in a high-energy musical experience that celebrates the classics of Bach and Debussy, Rock classics to Gospel Hymns, and Ellington to Piazzolla to the composers of today.
Celebrated for his beauty of tone and virtuosity, Jens was formerly a member of the Canadian Brass and became the first classical brass player to ever receive the Order of Canada. Jens will be joined by Steve Kaldestad (saxophones), Joel Fountain (drums), Miles Hill (bass) and Kristian Alexandrov (piano, percussion).